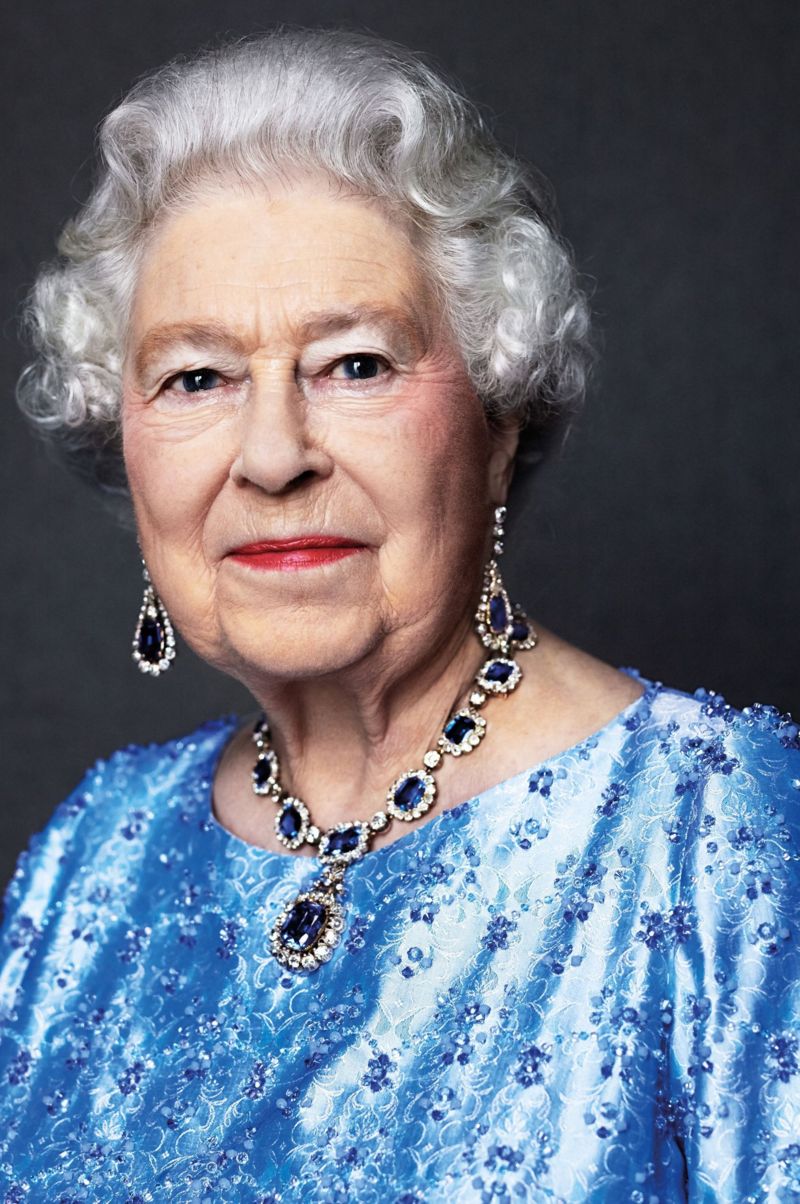 Queen Elizabeth II will be celebrating her Sapphire Jubilee this upcoming Monday to mark 65 years on the British throne. The Queen will be the first British monarch to reach a sapphire jubilee; already becoming the United Kingdom's longest reigning monarch in 2015. Few British monarchs have surpassed their golden jubilee celebration, which marks 50 years.
A famed portrait of the queen taken by renowned photographer David Bailey was reissued to honor the anniversary. In the photograph she wears a suite of sapphire jewelry gifted by her father King George VI as a wedding present in 1947. The set includes a necklace featuring 16 blue sapphires surrounded by diamonds with drop earrings to match. The Queen also commissioned a matching tiara and bracelet in 1963 to complete the suite.
With this inspiration at the forefront, Knox Jewelers would be overjoyed to assist you in custom creating sapphire jewelry fit for a queen. We have several loose blue sapphires available, in many sizes and shapes, just waiting to be fit into a beautiful custom jewelry piece. Draw inspiration from the royal suite and pair dazzling diamond halos framing your perfect blue sapphire for a regal look. We have several sapphire halo designs featured on our website that can be altered to your specification, or we could start anew with a sketch and bring your perfect sapphire jewelry to life. Contact us today to get started on your one-of-a-kind royal sapphire jewelry. You are sure to feel like a queen with deep blue sapphires set into your perfect custom setting!